Who says Little Nobody is Japanese...?

"I can't even speak the language, and I've been living in Tokyo for almost 5 years now. I'm such a slack-arse." So says Andrez Bergen, the flippant guy behind the Little Nobody experience. "I hate studying," he grumbles.


While he may have lived and gigged in Tokyo for those past 5 years, Little Nobody was in actual fact kick-started in Melbourne (Australia) in 1996 - with one minute of silence on the "Zeitgeist 2" compilation through IF? Records.

Then there was nothing for another year. The "lame-ass pseudo-joke/experiment", as Bergen called it, seemed to have misfired and disappeared. "Thank god for small fortunes," he quips over several beers at his favourite izakaya in Kamata, in down-town Tokyo, Japan.

However, there is more to the story. In 1997 Little Nobody resurfaced with a real debut track, "Nobody's Driving", on the third "Zeitgeist" compilation called "Z3", alongside fellow Aussies like Steve Law (Zen Paradox), Voiteck, Honeysmack, Artificial, Cinnaman, Blimp, and Adam Raisbeck (Sense) - as well as German wunderkind Cem Oral (Jammin' Unit/Air Liquide).

"It was supposed to be just one track, just to get it out of my system," Andrez says eight years later in the heart of a completely different metropolis.

As it turns out over the course of the next two hours, Bergen likes to drink, bouncing from beer into sake, and back again. He also likes to talk, but rarely about himself. He's often self-effacing, and occasionally more humble than his Japanese peers. "Egoism and arrogance annoy the crap out of me," he explains at one point.

Most of what Andrez says, though, refers to the talent of others - he refers glowingly to many of the artists who have worked with him and his label IF? - people like Voiteck, 5000 Fingers Of Dr T, Steve Law, Nicole Skeltys, Damian Stephens, and Allan Klinbail in Australia; Funk Amor, Nof, Yamaoka and Magnet Toy here in Japan - plus others from around the world like Si Begg, Tobias Schmidt, Tal, Jammin' Unit, Brixton, Voco Derman and DJ Rush.

Little Nobody's own musical perimeters over the years have been equally diverse: a crazed hotch-potch of styles from dub and "crap-jazz" to cut-up sampling, hip hop references, and disco-kitsch with electro-clash ramifications. "Blah, blah, blah," says Andrez with a grin, referring to his own bio. "I write the stuff but it's all hogwash! I just fiddle around. I'm not a musician. Not really. I just make stuff I occasionally like, and I play it out for the fun and the free drinks."

Constantly morphing along the way in spite of himself, Little Nobody has since produced three albums and two EPs for Melbourne/Tokyo record label IF?, along with a remix single release ("Bare") with vocalist Marcella, which was adjudged Single Of The Week in Beat magazine in Melbourne in 2001. The latest vinyl EP, "Eating The Heart Of The Fishes" (2005) is a limited edition remix number that's a taste-test for his upcoming album of the same name.
Through Stockholm-based label Fitja he's also cut four EPs, and he released a track through Si Begg's imprint in the UK ("Noodles Discotheque Vol. 2") , and has had tracks out on a wad of Aussie, Japanese and international compilations. This, it seems, in spite of his better intentions. Andrez just shrugs and drinks his beer.

As it turned out, Little Nobody's album "Action Hero'" was one of the 4 final nominees ("We're still not sure why!" Bergen quips) for Best Album Of The Year in the 2001 Australian Dance Music Awards (the Avalanches were the eventual winners).

He's currently working on his fouth album called "Eating the Heart Of The Fishes", all produced in Tokyo, which is taking "a month of Sundays to finish" - here read almost 5 years.

Meanwhile Little Nobody's music has been remixed by a plethora of international producers - from Noodles man Si Begg (Buckfunk 3000) in London to Chicago's DJ Rush, Tokyo's Magnet Toy to Amsterdam's Vocoderman, Berlin's Brixton to Parisian enfant terrible Tal, and on into Scottish wunderkind Tobias Schmidt.

He also recently contributed to the 40-year-anniversary remix compilation of the soundtrack to "Jungaru Teitei" - an anime series better known as "Kimba The White Lion" outside Japan, the music for which was composed by the legendary Isao Tomita in the '60s. "I loved the series when I was a wee, wee tacker," Bergen admits, "and I adore Tomita-san's score."
He's played plenty of times in his latest home Tokyo, as well as Osaka, London, Detroit, New York, San Francisco, Beijing, Amsterdam and Hong Kong...

...not to mention extensively around Australia back in the day, often at renowned clubs like Filter, Global Warming, the Punters Club and Teriyaki Anarki Saki in Melbourne, at Frigid, Warm Up and Kooky in Sydney, and at the famous warehouse parties like Hardware, TransAtlantic and Every Picture Tells A Story.

On the side, Little Nobody has soundtracked an indie Australian movie, 'The Glitch', contributed to the soundtracks of a handful of experimental dance productions, and provided the aural score to an installation art exhibition by artist Anna White.

As if that's not enough, L.N. also moonlights as Schlock Tactile and Curvaceous Crustacean, and with churlish mates as DJ Fodder and the LN Elektronische Ensemble. So it says on his gasping C.V., anyway. It seems that this guy likes sticking his finger in more diverse activities than little Jack Horner.

But we have a massive conflict of interests here, 'cos one of those diverse activities is de-VICE, and Little Nobody is no other than our regular crap hack writer and associate editor Andrez Bergen...

So we decided "who gives...?" and commissioned our new aspiring hack pen-pusher Saori Nakagawa to go behind Andrez's back and then throw him a few wobblies so he knows how it feels to be on the receiving end... of course, we're pretty sure money changed hands, and even the names haven't really been changed all that much to protect the innocent...

Oh well. Shite happens, and all that. Read on, McDuff...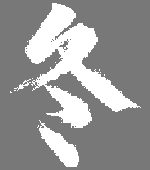 fuyu - another iffy little nobody logo...
...voila...




de-VICE:
Let's start with one of your own typical questions - what's your favourite food?


LITTLE NOBODY:
Does it come across that sadly when I toss it at people myself? ...ye gods. I've gotta reassess my interviewing technique...
OK, in all honesty I'd have to say sashimi first, followed closely by takoyaki, then yakitori and sushi. Then Vegemite on rye toast. I love all food. Pizza, chocolate. Most of it the unhealthier stuff - that's why my belly is getting a little out of hand. Damn.


de-VICE:
The first ones you mentioned were all Japanese dishes. What's the fixation?


LITTLE NOBODY:
I dunno... I just dig Japanese food - it's one of the reasons I moved over here. But next up cuisine-wise would be Thai food, so that's where your theory goes askew...


de-VICE:
In the past you touted yourself as a die-hard Melburnian electronic music buff, and really pushed the local scene there hard with your writing, your radio show on 3PBS, your record label IF?, and the live electronica gigs you put on like the Zoetrope sessions from 1997 and, earlier, the Zeitsprung and Omniglobe parties.


LITTLE NOBODY:
Yeah, I was a bit of a stubborn mule in those days.


de-VICE:
My point being - why did you dump it all in 2001 and move to Japan, then?


LITTLE NOBODY:
Why did I get out of there? ...I don't know.
I think I was jaded; a little burnt out, on a lot of levels, by the time I moved. To be honost I was kind of over Melbourne - not the bands or any of the guys there making some insanely good music; just more frustrated with the fact that they weren't getting the support they deserved from Melbourne audiences or the media there. It's one of the reasons I quit editing Zebra mag at InPress. They were more interested in the advertising bucks than supporting the local scene, and that kind of pissed me off.
And some of the promoters of the bigger dance parties were basically primadonnas interested only in sticking cocaine up their noses.
I know this happens everywhere else in the world. I just didn't want to see it at home in Melbourne, I guess.
It was time to get a breath of fresh air, and try a new, more challenging city - and go back to being a nobody. I got my wish. Tokyo is tough!


de-VICE:
As an artist or a journalist?


LITTLE NOBODY:
Ahh, well there you have me all wrong - I don't consider myself an artist at all. If anything I'm a writer, and I dabble with music stuff as a hobby on the side.


de-VICE:
Really...?


LITTLE NOBODY:
Yeah, really. Ask any of my mates, and they'll agree - although maybe that's not such a great thing... hmmm. Lemme think about that one.


de-VICE:
I heard that Shaun Green, a.k.a. Blimp, dubbed you the Jean-Luc Godard of DJing...


LITTLE NOBODY:
Yeah, because of my jump-cut style, most of which was accidental!
Anyway, people like Shaun, Steve Law [Zen Paradox], Voiteck Andersen, Damian Stephens [Isnod], Nicole Skeltys [Artificial], Allan Klinbail [Son Of Zev], Chris Coe [Digital Primate], Music vs. Physics, Curse ov Dialect - they're the real artists in Melbourne. There're some great guys there who really push the envelope, and have been doing so for years now. Some of the newer people like Cut Copy and Dick Drone are also cool.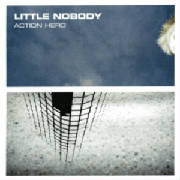 'action hero' (2000) - if? records
de-VICE:
Who do you dig Tokyo-wise?


LITTLE NOBODY:
Well, there're the people I dug before I got here, like DJ Krush, Fumiya Tanaka, Susumu Yokota, Co-Fusion, Ken Ishii, Tatsuya Oe [Captain Funk] and Fantastic Plastic Machine... and newer ones like Funk Amor, Yagi Des, Yamaoka and Aoki Takamasa. I used to like Takkyu Ishino, but he's gone kind of tacky commercial. And then there's always classic Major Force and Y.M.O. stuff to listen to on CD. Soundtrack-wise I'm a huge fan of Kenji Kawai, Fumio Hayasaka, Isao Tomita and Keiichi Suzuki. Some old, some new. That kind'a stuff.


de-VICE:
And internationally?


LITTLE NOBODY:
Man, don't even go there...! Do I really ask these kind of questions and expect off-the-cuff answers...?
OK, well last year I was listening to people like Peanut Butter Wolf, Jamie Lidell, Cristian Vogel, Prefuse [73], Skalpel, Krush, Two Lone Swordsmen, Neil Landstrumm, Dsico from Sydney, Isnod from Melbourne, Steve Law, and some Japanese shit from mates over here. The new Fantastic Plastic Machine album ["Imaginations"] is patchy - about half of it is ace; the other half a little boring, which I found disappointing. Oh yeah, and I still love Barry White, Eartha Kitt, Ella Fitzgerald, etc, etc.
Right now I'm listening to the new Nightmares On Wax album, 'cos I've gotta review it. It's cool. And the new Prefuse release.
Then there's some kabuki and anime soundtrack stuff I'm really into, and some Japanese and Muslim kids' CDs, which are a hoot!


de-VICE:
That's right - you recently had a child! Congratulations!


LITTLE NOBODY:
Cheers. She was three months old last week!


de-VICE:
Any changes in your life?


LITTLE NOBODY:
Nope! [laughter]
de-VICE:
Really...?

LITTLE NOBODY:
Honestly? Well, yeah... a lot! [laughter] When I interviewed Matt Black and Jonathan More from Coldcut just after she was born, I must've seemed a little flummoxed, and they offered some sage advice. "It's tough, but hang in there", they said.
That's me name-dropping. Me and Matt and Jon, like we're buds. As if!
But they were great, and they were right. Three months on I'm adjusting, and loving the experience. Cocoa is insanely adorable. And her mother Yoko is downright beautiful.
I'm sorry... I'm gushing! I tend to do that these days...


de-VICE:
So does that mean you're happier?


LITTLE NOBODY:
Yeah - I guess it does, doesn't it? Cynical ol' Andrez falls for a little girl's smile. Who'd have believed it? I'd never so near as held a kid before this! [laughter]


de-VICE:
Who are some of your favourite Australian artists - and why?


LITTLE NOBODY:
Well, that's a tough question... nice! Of a completely jostling crowd, I'd have to say Steve Law again, Voiteck, Damian Stephens, Allan Klinbail, Chris Coe, David Thrussell, Curse ov Dialect, and Nicole Skeltys.
Firstly because all are fellow Melburnians - well, Nicole is an honourary one! - and secondly because together they cover the gamut of electronica, they're all original in their own right, and I've really dug their sounds from word go. They've also been ones who have persevered - especially Voiteck and Steve Law, who've been at it for over a decade each now.
There're literally tons of other people around Australia that I've respected and dug over the years - Cinnaman in Adelaide, for example, and Atone, The Alcoiids, Dsico, and 5000 Fingers Of Dr T in Sydney. And then there're all the other guys I probably missed - sorry!


de-VICE:
What Aussie releases have you played the most, and what do you love about them?


LITTLE NOBODY:
Electronic music-wise? ...well, over a decade ago I'd have to nominate Zen Paradox's "Eternal Brainwave" album, because he helped established Melbourne's new directions around 1993, and it was my fave album at that time.
A lot of the other stuff I really loved was never actually released - stuff I got on tape and later on CD-Rs from people like Voiteck, Soulenoid, Guyver III, TR-Storm, Blimp, Nod, Tee-Art, Son Of Zev, etc.
To my mind, but I may be biased 'cos we released it through my label IF? Records, was the compilation "Zeitgeist 3" from 1997 - which is a nice taste-test of what I thought was the best of Aussie tech/electro stuff at the time & was played a helluva lot for a long time by myself and others. I still like that comp.
The Avalanches were interesting, but I've heard more exciting stuff by unsigned Australian artists. And while everyone cites B(if)tek, I do prefer Nicole Skeltys' Artificial material because it's funky, yummily hilarious, and kitschly cool.


de-VICE:
How about Little Nobody?


LITTLE NOBODY:
How about Little Nobody what...?


de-VICE:
Same question.


LITTLE NOBODY
Do I have to go there...? I don't know for sure. There was stuff I liked at the time but now don't know, and stuff I think has dated OK-ish. I'd love to remix the lot now.
I guess with regard to my own stuff I'd say, obviously, the 2000 track "Cocaine Speaking", which was remixed probably way too often and popped up on too many compilations - that whole fucked-up drug-crazed house idea was popular at the time, and I think it was the silliest but funniest work Franc [Tetaz] and I did together, with manic assistance from Jeff Willis. And there's that whole Chicago Phuture reference there for a bit of historical non-symbolism...
But personally I prefer the first Little Nobody track, "Nobody's Driving, which I made with Franc and released in '97 on "Zeitgeist 3" and again on my "Pop Tart" album in '98. It probably rates as my second-most played track, but I think it's dated a lot better and I still dig it. What can I say? Check out Jim Jarmusch's 'Dead Man' for the samples.


de-VICE:
Is there a number 3, then?


LITTLE NOBODY:
Number 3 would be my remix of Isao Tomita's soundtrack for '60s anime series "Kimba The White Lion" - the piece is called "Kitty's Track", which is named after Kimba's girlfriend. It was my fave TV cartoon when I was a wee tacker, and the track appeared on a compilation over here in Japan and maybe will feature on the next Little Nobody album when it finally happens.
Me and a few mates have been dropping it quite often out of 'homage' to the series creator Osamu Tezuka, who's probably writhing in his funereal urn right now... scratched-up hip-hoppy beats with silly stuff thrown in. Sorry, Tezuka-san...


de-VICE:
What do you think is the most influential Australian music release of all time - and again why?


LITTLE NOBODY:
That's an easy one - it's Rolf Harris' "Jake The Peg", the ditty about the chappie with the extra leg. That kind of did my head in a bit when I was really young, and more recently I sampled it as a homage to Rolf. Respect. Really. The guy's cool... heh-heh...


de-VICE:
Which Australian performer, past or present, would you most like to work with?


LITTLE NOBODY:
Hey, another easy one - yay! Again an easy choice - Rolf Harris. I don't know why. I just think he'd be a cool chappie, and he could doodle and hum a bit while we tweaked knobs in the studio, then he could paint the place. Very nice.


de-VICE:
What's with the Rolf Harris obsession?


LITTLE NOBODY:
Beats me! Next question...


de-VICE:
Can you describe one of your most memorable Australian music moments to date?


LITTLE NOBODY:
Ye gods!! What a loaded question!!


de-VICE:
Try.


LITTLE NOBODY:
OK... hmm.
That would be, I guess, a very long drawn-out moment in the mid-1990s when Melbourne's live electronic music scene really exploded with people like Voiteck, Ollie Olsen, Arthur Arkin, Steve Law, Soulenoid, Guyver III, TR-Storm, the Davids Thrussell, Beattie & Haberfeld, FSOM, Isnod, Artificial, Zog, Son Of Zev, Frontside, Tee-Art, Lung UPC, the LN Elektronische Ensemble, Digital Primate, Blimp, etc, etc, etc, all doing stuff that was pretty damned intense.


de-VICE:
So what happened to change that?


LITTLE NOBODY:
I don't know... It faded a little from there, if only due to lack of support from the audiences - or often the lack of the people themselves. Some amazing gigs were devoid of people, so a lot of the promoters stopped experimenting. Live stuff was difficult to organise; it was easier to work with DJs - and a lot cheaper.
de-VICE:
What are your three favourite music websites?


LITTLE NOBODY:
What... a question that's not related to Australia? Wow! ...hallelujah!!
Anything goes, though I do lurk around Ninja Tune's site and Si Begg's Noodles sites sometimes, and Gene Farris has some cool free download muzak on his one.
Oh yeah, and I like IMBD, though I guess that's a movie site, not music...


de-VICE:
What, where and when was the first local electronic music gig you attended in Australia? What was it like?


LITTLE NOBODY:
I remember going to a couple of parties where Deconstrukt and Snog played, but the first purely local live electronic gig I attended was in 1993, a 3PBS benefit in Collingwood (I think) that featured Snog, This Digital Ocean, Screwtape and Zen Paradox.
It was great, and in some ways hilarious - I remember we were quite pissed, and my girlfriend at the time, Trish, kept demanding I take her boots off... long story.
We drank way too much, too, which seemed to be an ongoing thread at later gigs we put on ourselves... oops.


de-VICE:
How about your own first gig you organised?


LITTLE NOBODY:
Well, me and two friends - Brian Huber and Mateusz Sikora - got so motivated that we decided to do a 3PBS benefit ourselves in 1994 at the Espie Hotel in St Kilda, in Melbourne, featuring a cool crew called M.P.I. (who unfortunately vanished) and Dave Beattie, a.k.a. Q-Kontrol, with a friend of his called Victor. And I did my first crap techno DJ stint. That was also where our label IF? Records kick-started.
But our more assertive gigs were the Zeitsprung sessions - which we started in 1995 - and Zoetrope - from '97 to 2001 - at the Punters Club in Fitzroy. We did about 25 gigs all-up there.


de-VICE:
Are you still organising experimental electronic gigs?


LITTLE NOBODY:
Well, yeah... we've done quite a few in Tokyo, but over the past few months I've taken a hiatus due to the birth of Cocoa.
We also do a bit of touring as well, and there's a possibility we'll do Barcelona in June, to coincide with Sonar.
Whenever I get the chance to pop back to Australia, I usually do the odd small gig there as well, totally unadvertised and just for laughs.
These days it's maybe not so 'experimental', but it's wayward...


de-VICE:
Tell me about Little Nobody's debut performance...


LITTLE NOBODY:
The first live gig I played in myself as Little Nobody - truly?
Not one of the fake sets with the black cardboard boxes with names like MC-Free-0-Free or TR-Bollocks?
Well, that would've been in 1997. I'm not sure if it was an Every Picture Tells a Story party, or one of the Zoetrope gigs we did.
Anyway, I'm sure it was nerve-wracking either way! I was also probably drunk again, which accounts for the memory lapse...


de-VICE:
Your best Little Nobody gig?


LITTLE NOBODY:
A few, actually - supporting Coldcut in Melbourne in 1999 (if only because we got ring-side seats to see one of their best sets!) and Luke Vibert at Frigid in Sydney. The Detroit gig in 2004 was pretty intense but cool, obviously!


de-VICE:
Worst gig?


LITTLE NOBODY:
Supporting Squarepusher in Melbourne in 2001, just before we came to Japan. The guy turned out to be a bit of a prat, which was just sad.


de-VICE:
Your weirdest gig?


LITTLE NOBODY:
Man, that's an easy one - Beijing, December 2001.
I got there all set to play a DJ soundsystem of my own stuff, plus Si Begg, Kid Koala, Major Force West, Isnod... that kind'a fucked-up hip-hop beat tangent. Anyway, at that time in China - which I didn't know - they were right into banging 1995 techno.
So I played, and about 30 people loved the set; the other 200-odd pretty much hated it. It was interesting.
de-VICE:
Can you tell us a story behind your latest album?


LITTLE NOBODY:
Well, the best story is that I've been such a slacker getting it out! [laughter all round, followed by another order of beer]
The next album is titled "Eating The Heart Of The Fishes" and it's taken over 4 years to put together, during which I've thrown out in excess of 200 unfinished tracks, plus I lost 50-odd when my last Mac lap-top died on me.
I'm still saving to buy a new computer, which kind of sucks, but it's made me more reflective about the stuff I've worked on, and what kind of new directions to pursue from here.
But there's never been any real stress about it - I just want to take my time and get it right, and who knows what "right" actually is in this context...
Also there's the name of the album, which changed from "Depth Charge" early on - that was the name I used instead for an EP through Swedish label Fitja.


de-VICE:
Where did you get the name for the upcoming album?


LITTLE NOBODY:
"Eating the Heart..."? It comes from this Picasso painting with an alligator-like creature that my partner Yoko altered so it looked like the beast was munching on a silver heart. I added some silly lighting effects. Weird. But cool.


de-VICE:
I've always been wondering - that track you put out called "Death By TV" - I think it's my favorite of yours, but is the title an indictment of the effects of television viewing and violence?


LITTLE NOBODY:
[Almost chokes on his beer] Umm... no! Sorry! I kind'a dig TV violence in the right context, and I have no problem with Warner Bros. cartoons and all that sort of stuff which is supposed to screw up juvenile minds. I think kids are a hell of a lot more clever than some adults give them credit for, and they can preceive that TV violence is just that - TV violence. Make believe.
Anyway, I think I'm rambling - where was I? Oh yeah, "Death By TV"... thanks! Glad you like it! It's a bit of a homage to my crazy older brother Paul who once threatened to bean me with a plugged-in portable TV set in the midst of one of his rages. The worst part was that the show playing was "Neighbours". Imagine dying to that. Dumb. Really dumb.


de-VICE:
Do you have any other projects you're working on?


LITTLE NOBODY:
TV-related...? [laughter all round]
Well, there's always Schlock Tactile and Curvaceous Crustacean. I'm not sure what the perimeters with those two projects are yet.
DJ Fodder is in semi-retirement, and the LN Elektronische Ensemble is something I only air out with Melbourne mates like Damian [Stephens] and Allan [Klinbail] when I'm in town...


de-VICE:
Any new work with vocalist Marcella?


LITTLE NOBODY:
Unfortunately not - she's been off globe-trotting for the past year, but I'm sure she's going to be doing some stuff of her own. She's a great singer, and I love her taste in music.


de-VICE:
Another question I've been meaning to ask you - some people call you "Andrez"; others "Andrew". What actually is your real name?


LITTLE NOBODY:
It's Andrew. Andrew Bergen.


de-VICE:
Where did the Andrez bit come from, then?


LITTLE NOBODY:
When I was younger I loved "Zorro", the old TV series with Guy Williams from "Lost In Space" - especially when he went "swish-swish!" and carved his initial Z on the wall. It was just so damned... debonair!
There were a few Andrews in my class in school, and I adopted Andrez as a nickname, so when I sign it I can feel all Zorro-like. My friend picked Andrex, which was a bad idea, 'cos it's the name of a toilet paper brand in the U.K....

de-VICE:
Finally... The most influential piece of art?


LITTLE NOBODY:
On me - or on the world?


de-VICE:
Both.


LITTLE NOBODY:
Both, huh? Cool. It was Duchamp's toilet.


de-VICE:
That was quick.


LITTLE NOBODY:
It was an easy question! [he laughs] But I do have to throw in a disclaimer here - now I'd have to say my little daughter Cocoa, and her beautiful mum Yoko.
Maybe not world-shattering, but those two people have definitely changed my own view-point and I'm enamoured...really.


de-VICE:
You sound happy.


LITTLE NOBODY:
That's because I think I really am. Kampai.


de-VICE:
Kampai! [we click glasses]