Hello Little Nobody,

I like your funky tone.

Soon after I listened to the sound, I wanted to take a vodka lemon soda and dance.

I'm going to see you playing dj or live at clubs in Tokyo.

What a job?!

I might describe my job in a little more detail here, if I could be bothered - but I can't, so just sod off instead. Why are you reading the fine-print, anyway? Hard to believe, huh?
histoire
Little Nobody is an ulterior alias of Aussie expat hack producer, journalist, beer connoisseur - oh yeah, and IF? label boss - Andrez Bergen, who's been larging it up in Tokyo for some 6
years now (as at 2007), where he occasionally gigs and interviews better visiting
DJs and producers.
He's released three rather dodgy albums as Little Nobody - 'Pop Tart', 'Solid Gold Collectibles' and 'Action Hero' - and the next album, titled 'Eating the Heart of the Fishes', has been in production for so many years now (four), it's probably molded-over in parts.
Hopefully more akin to a fine cellared wine, it's set for release later this year.
Andrez did actually release two Little Nobody EPs ('Depth Charge: That Sinking Feeling' and the 'Eating the Heart of the Fishes' remix EP) in 2003 and 2005 respectively in Japan, and is currently also assembling a remix EP of the archaic-but-classic song 'Brazil'.

A double-CD, Australia-only remix album titled 'Reaction Hero' (2001) featured mixes by bods like Si Begg, Tobias Schmidt, Tal, Yamaoka, Voco Derman, Zen Paradox, Nod, 5000 Fingers Of Dr T, Nick Littlemore, Son Of Zev, Artificial, Digital Primate, and other mates.

Andrez, who is a freelance music & movie journalist, also chucks together sounds with various co-conspirators as DJ Fodder, LN Elektronisch Ensemble, Schlock Tactile, Yagi Des, Curvaceous Crustacean, Herr Schmidt, etc, etc., and he released through
Si Begg's Noodles Discotheque imprint in the UK.
As such, he's gigged in Tokyo literally dozens of times over, as well as in London, Detroit, New York, San Francisco, Beijing, Windsor (Canada), the Netherlands, Hong Kong, Sydney, Adelaide, Brisbane, and especially in Melbourne - his old stomping ground.
Little Nobody's played alongside bods like Coldcut, Luke Vibert, Squarepusher, Scanner, Jeff Mills, Cari Lekebusch, Adam Beyer, Ben Sims, Luke Slater, Ian Pooley, Biochip C, Derrick Cater, Neotropic, Voiteck, Steve Law, Pilote, Jammin' Unit, Miss Kittin, Heiko Laux, and Sub Bass Snarl.
Andrez has played at all the bigger Melbourne parties over the past decade such as Hardware, Every Picture Tells A Story, Earthcore, TransAtlantic, Belfast, Omniglobe and Strange - and more recently at Sunshine People while visiting Oz - as well as at clubs like Filter, Centriphugal, Teriyaki Anarki Saki, More Bass and Global Warming. In Sydney he's played at Frigid, Fruity Loops, Warm Up and Club Kooky amongst others.
While living in Melbourne up until 2001, Andrez and accomplices ran IF? Records live electronica showcase parties like Zoetrope, Zeitsprung, Zuzushi and the So!! Sonic Soirees at the Punters Club in Fitzroy, and at Club Filter at the Lounge.
IF? also ran the huge Omniglobe rave parties at Global Village warehouse complex in Footscray, Melbourne, in 1995/96.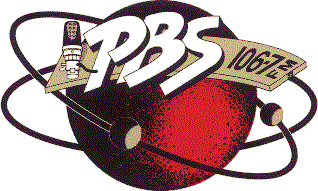 From 1994-2001 Andrez helmed the Cyberdada program on 3PBS FM, which regularly showcased live electronica and interviews with people as far afield as Tobias Schmidt, Dave Tarrida, Jammin' Unit, Si Begg, Genesis P. Orrige, Frontline Assembly, Cristian Vogel, Scanner, Squarepusher, Aphex Twin, Cabaret Voltaire, Krang, Ben Sims, Voiteck Andersen, Steve Law, Sub Bass Snarl, Adam Raisbeck (Soulenoid / Sense), Allan Klinbail (Son Of Zev), Scott Armstrong (Guyver 3), Dave Haberfeld (Honeysmack), Shaun Green (Blimp), Dan Woodman and Derek Shiel (TR-Storm), and Chris Coe (Digital Primate), as well as DJs like Boogs, Fiery Eye and Eden.

Since arriving in Japan in 2001, Andrez has continued to run live electronica showcases like the Zu-zushii sessions at Bullets in Tokyo, Zoo, Bulletproof, and Zentropa; he also performs live occasionally and DJs other times with his various crappy soundsystems, at places like WOMB in Shibuya.

Oh yeah, and all along Andrez has loved nothing better than a cool amber ale between sets...